The Benefits Of A Bespoke Content Management System.
Tailor fit to your needs to do exactly what you want it to do.
Visit the Fat Admin 7 Microsite
Big Fat Designs has developed Fat Admin, a focused, business class Content Management System (CMS) to help you efficiently create and organize your website while identifying and solving business problems for your organization. Our CMS is tailor fit to your needs, to do exactly what you want it to do without the addition of bloated code. A robust CMS, packed with features, customized to your needs today, expandable for your needs tomorrow. 
Keep maintenance to a minimum and focus on your content: No need to continually update your platform, or check to see if features are compatible with your version.
Increased security: Our code is not publicly available which reduces security risks and makes your site a less attractive target for hackers, spammers or anyone who wants to cause widespread damage.
Easier to integrate: Align your website with additional with business systems or 3rd party applications. For example; integrate your customer relationship manager with your CMS – or build an online estimator that exports to your POS.
Easy to upgrade: Since we developed Fat Admin, we understand 100% of the code base. This means upgrades or special coding can be easily integrated.
Addition highlights include:
Ease of Management
Fat Admin allows you to manage all of your content in one simple platform. It is easy to use and lets you create content for your website through an easy to use navigation. Page creation, text editing, image management, and much more, are integrated into one platform, allowing you to manage and update your website quickly and easily.
Content Management
Make as many pages as you want – and put whatever you want on the pages! With our WYSIWYG text editor and integrated styles - placing content is a snap! Page editing is organized into tabs to easily identify which portions of the page you need to work on.

Page Archiving
Now all your changes can be saved directly to your website's file archive. Archived pages can also be restored with the click of a button! Necessary for those pesky compliance audits – and handy for those accidental page mishaps. (Oops, click, restore… You're back in business.)

Integrated Image Galleries
Display your products and portfolios in a customized image gallery. Online Image Galleries are accessible to mobile technologies. (Laptop, Tablet, Phone, etc.) and have multiple layouts with customizable styles - easily selectable from the Gallery Setup! Change colors, layouts and button styles – with drag and drop image uploading.

File Libraries
Every page can have its own file library (list of downloadable files) – and every file can be shared across multiple pages. (No re-uploading or manually linking by hand.) Additionally, all files associated to your pages are able to be referenced and edited under one File Attachments list. Not enough? How about the ability to catalog your uploaded files by category and present them to your audience in a searchable, formatted database? It's handy, we know.
Plug-In Compatibility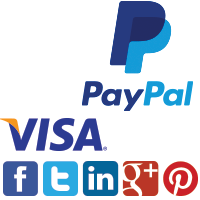 Having the ability to customize your website with additional features is an essential piece of creating and developing a user focused website.
Whether adding tools to generate new customers or building applications for existing ones, the ability to tie your audience to your company is crucial.
Fat Admin's plug-in compatibility allows you to integrate whatever customized features you need into your website. Not only is it simple, but it is also easy to maintain. Add forms, 3rd party applications, widgets and more with a simple include on the page.
SEO Capabilities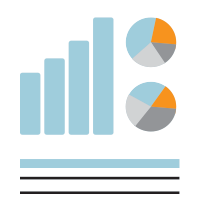 In order to grow your business online, your website needs to be optimized so that customers can find your products and services. Fat Admin is built to provide you with opportunities to increase and maintain your search engine optimization efforts. This includes being able to easily adjust your meta data so that search engines are always up to date with the latest version of your website. And with Fat Admin's integrated Robots.txt Editor, Sitemap.xml generator and SEO Snapshot, you have the tools at your fingertips to easily adjust your website and keep the search engines up to date with your content. You can also easily install and update Google Analytics to track your website's performance.
Friendly URLs
Pages have SEO friendly urls:
Example: http://www.YourWebSite.com/Content/My-Page.cfm

SEO Check
View a snapshot of all the pages on your site; the File Name, Meta keywords, Meta titles and Meta descriptions – all with character/word count. See what's missing and what needs updating!
Robots.txt editor
Create and edit your robots.txt fi le right within Fat Admin! Tell those SEO Robots and Web Crawlers where to go and where to keep their noses out of, right from within Fat Admin.

Sitemap and Sitemap.xml Generator
Automatically generate a Sitemap from the pages indexed in your site. Why type if you don't have to? The sitemap is automatically listed in the footer of your website. Need an XML Sitemap too? No Problem. Fat Admin auto-generates this too with simple Editing tools so you can modify it as necessary.
User Permissions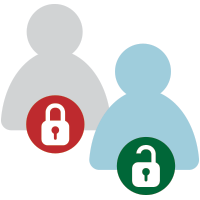 Manage which user groups can view what content - directly at the page level. Need to setup private file libraries for internal or external use? No Problem. Create as many as you want – for whomever you want.
Fat Admin allows you to designate access to users and administrators so that your team can make changes and update your website as often as necessary.