All-in-One Marketing Automation
Drive more leads and convert them to sales.
Big Fat Designs has partnered with SharpSpring to offer a complete Sales and Marketing Platform. It's marketing automation and CRM in one easy solution - designed to grow your business.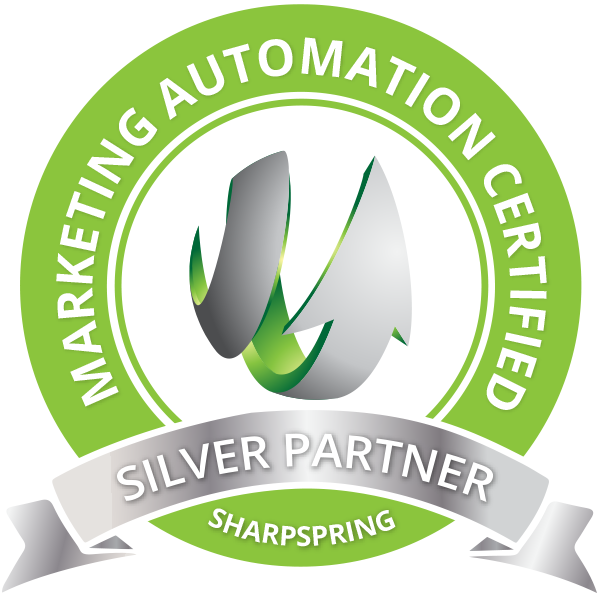 Marketing Automation
Email Marketing
Social Management
Landing Page Designer
Campaign Tracking
And More!
Smart Email and CRM Marketing Automation Tools
Save time on your marketing strategy: Use personalized messages and automated campaigns that respond to user behavior. We track leads "after the click" – giving you detailed analytics on every interaction – about where the user went, when, and what they did, so you can send your sales team into action with real-time notifications.
Dynamic Forms
Integrate your forms directly with your marketing CRM software. Build and customize forms effortlessly with the sleek drag-and-drop editor. Create the forms you need, when you need them.
Identify Every Lead with VisitorID
Use VisitorIDs to identify twice as many visitors to your site (compared to competing marketing platforms). Your sales team will receive a list of the day's hottest leads directly in their inbox so they can quickly respond and convert those leads to sales.
98% of web visitors remain anonymous because they don't fill out forms. But now there's a solution – you can transform your business with website visitor tracking. VisitorID tracks visitor IP addresses with reverse IP lookup and identifies the companies which visit your site.
Comprehensive Social Media Management
Scheduling, publishing, monitoring and more. Turn social media posts into meaningful conversations that generate sales and show up in your marketing reports. A powerful social management solution and conversion tool that integrates into your CRM marketing automation platform. Trigger workflows and email drip campaigns based on interactions, leads scores, sources and more. Truly measure the end-to-end ROI of your social media campaigns.
Email Drip Campaigns
Drip marketing is a communication strategy that sends, or "drips," emails to customers or prospects over extended periods of time. Messages are automated and dripped based on behavior, interests, time intervals and customer status.